The Children's Area at EarthFair is always a big hit with the younger set.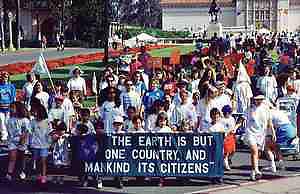 When visiting EarthFair, be sure to arrive before 10:30 so you can see the Children's Earth Parade. The parade proceeds from the Natural History Museum, past the Organ Pavilion, to the Children's Area in the Pan American Plaza.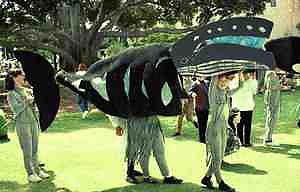 Teams of parade entries are invited to dress up like endangered animals.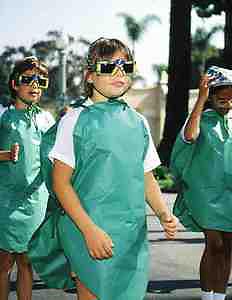 Hooray for the turtles, Ninja or otherwise.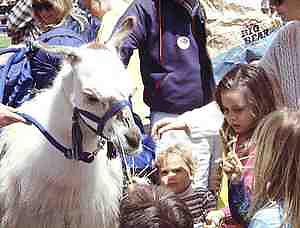 There are often a number of different animals on hand, and the llamas are always popular. As pack animals, they have a gentle disposition and their hooves are gentle on the earth.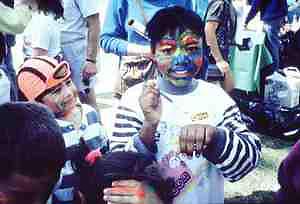 Face painting lets the kids "dress up" like their favorite endangered animal. This child is obviously ...er... some kind of bird?